Reading Monday Pool League
Reading Monday Pool League
News Report
Congratulations To ANTONY FLATMAN Once Again
24/08/19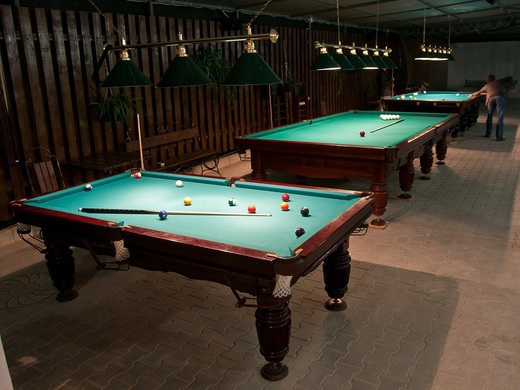 Not only do we have a new summer open champion but we also have a new number one seeded player.
Antony (Flatty) Flatman is on fire at the moment. Winning the Champions of Champions and then the Doubles last month and now winning the first Ranking Event of the season. It's his second Ranking Tournament win after winning the Division-Two Singles last winter.
He started of slow by drawing his first two group matches and had to start winning to even qualify and he did just that by winning his last two group matches to win the group. Now the tournament really starts and he had a tough Round-one Opponent in MARTIN YAXLEY but Antony Breeze past him by whitewashing him 4-0. The Quarter-finals couldn't had been harder as he had to play the tournament Favorite and twice the David Bryant Open singles champion DAN DAVY But from three frames to one down Antony pulled off the best result of his pool career by winning four frames to three. If beating Davy don't give you confidence i don;t know what will. Four very good player were left in the semi-finals and Flatty Opponent was now the Number One Rank player TONY SULLIVAN. A repeat of the champions of champions cup final a month ago when Flatty won five frames to four. And Flatty did it again from 2-0 down he won four frames to three and leveled up the head to heads with Tony and two win's apiece. The final was set and Flatty Opponent was SIMON BATES Who was looking for his first Ranking event win. They had played once before in the OPEN SINGLES Round-Two back in 2016-17 season and Flatty won four frames to three. The Final was a good one and went to a final frame decider which of coure Flatty won. So that's two final frames deciding wins over Simon now for Flatty. It's the biggest win so far for Flatty in the Monday League and he has also gone to number one in the provisional Rankings. What a summer he has had and he is now on a Thirteen match unbeaten Run.
HONOURS
2016-17 -DIVISION-2 SINGLES CHAMPION

2018-19 - DIVISION-2 SINGLES CHAMPION
2019 - CHAMPIONS OF CHAMPIONS SINGLES CHAMPION
2019 - SUMMER DOUBLES CHAMPION
2019 - MARC FRENCH SUMMER OPEN SINGLES CHAMPION
Follow the site to get the latest news and results straight to your email